We are proud of the fact that, although we face new challenges every day, we can help our clients with our expertise and years of experience find the best solutions. Solving problems makes us happy every time and the feedback from our satisfied clients prove that we are doing our job well. Personal relationships are of utmost importance for us. Our professional operators regularly attend client meetings so that we can strengthen our relationship with our clients even more. We like to communicate and "breath together" with out clients to find the most suitable solution for them every time.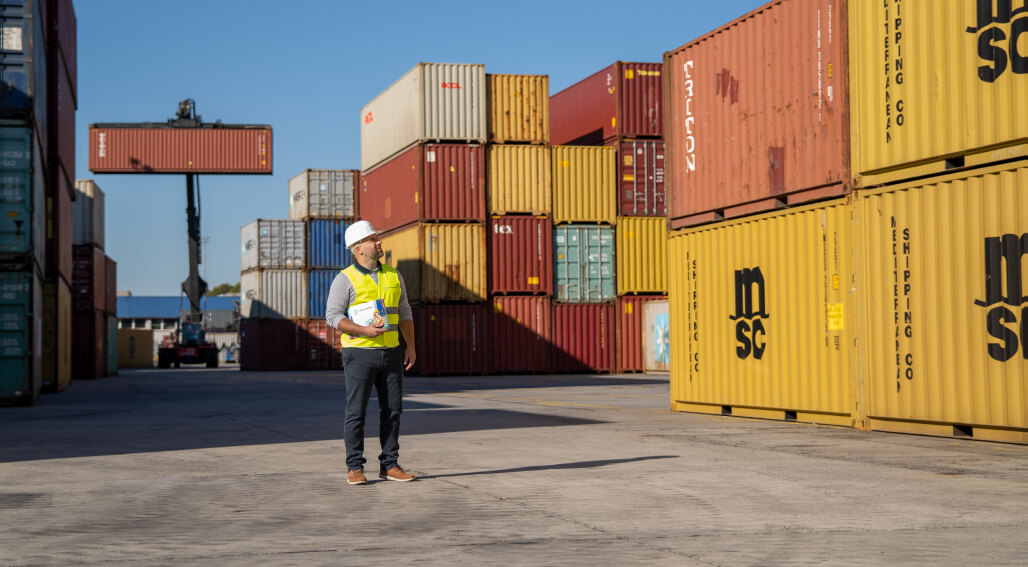 The transport business is very diverse and we can never be certain what surprises are awaiting us every day. However, it is this variety and the constantly changing market needs what make us love this work and we are always open for new challenges. In difficult circumstances, by relying on our professional expertise, we always find a way to deliver the goods in a safe and timely manner. Therefore transport is not only a job, but a lifestyle for us.
We can serve you by any means
Clean and liveable
In line with our business activities, we strive to create the cleanest and most liveable environment possible. We take the principles of sustainability in account in all our activities, because we know that responsible and environmentally conscious businesses are as important as profitability. We consider fairness and transparency important in our dealings with our clients, too. Our professional experts always look for the best solution for our clients, and keep them informed of all relevant information in the form of open communication. This is what we do to build trust and long-term relationships, without which business activities cannot be pursued efficiently and successfully. We do our best to satisfy our clients' needs so that they gain a positive experience while working with us.
Where do we deliver from?
We deliver from anywhere to everywhere, thanks to our network of agents, we have no obstacles in terms of geography or modality. We of course comply with the legal rules, so we do not deliver to countries subject to an embargo, but apart from that we can meet practically any of our clients' needs. In the case of a request for proposal, we search for the solution that best suits the client's parameters. We do not apply minimum or maximum limits in shipment size, our colleagues already have a lot of experience, so there are not limits in terms of organisation either. If we are faced with a task, we will certainly find a colleague who is an expert in the given topic and knows how to manage the freight forwarding task.
What we are proud of
0

t

successful contracts

We already have 14,000 successful contracts behind us. If we added up the lengths of these goods' journeys, we could reach Mars.

0

+

years of experience

It is a basic requirement in our team for every one of us to have at least 10 years of professional experience.

0

%

satisfaction

98% of our nearly 1,000 clients have been completely satisfied and would be happy to work with us again.
Our clients about us
If we are faced with a seemingly impossible task, all I say to my colleague in procurement is: "Call your problem solver friend and get it done." They are United Shipping.

István Pál, Energofish

The sharing of information and consultation all went smoothly, the product was delivered intact. I recorded a video of the unloading and sent it to them as a thank you. They were so enthusiastic about the video and analysed it with such excitement that I realised at that moment that they were completely crazy. In the most positive sense of the word.

László Farkas, Seed Imex Kft.

The only thing that comes to my mind about our work together which I think properly describes what I think of them is: Mission Impossible Completed. Thank you.

Szilvia Palotai, Kerry Ingredients and Flavours Ltd.

So this is why I love you! You even dealt with my problem at the weekend! Thank you. This is why I chose you! Please let us know once it has left China and is really on the way of joy and happiness! :)

Zsolt Németh, KISWIRE Szentgotthárd Kft.
United Shipping
United Shipping
United Shipping
United Shipping
United Shipping
United Shipping
United Shipping
United Shipping
United Shipping
United Shipping
United Shipping
United Shipping