United Shipping's story started in 2008 and it has come a long way to becoming a dynamically developing, successful logistics organisation by today. The founding owner started freight forwarding on his own and represented his values in the business with only one assistant for many years. The big breakthrough has come in 2019 when a very important new colleague joined us who has since become an integral member of the company. After many years of struggles with multinational companies, he was considering leaving the business, but our owner gave his different approach a chance, which proved to be a very successful cooperation. Our working conditions, free way of thinking and the possibilities for growth unleashed enormous energies in him, which already resulted in a significant turnover by the end of the year. Until our owner met him, he was sceptical about expanding the business, however, inspired by the example of the excellent cooperation, he decided to expand further. This is how we started on our current journey.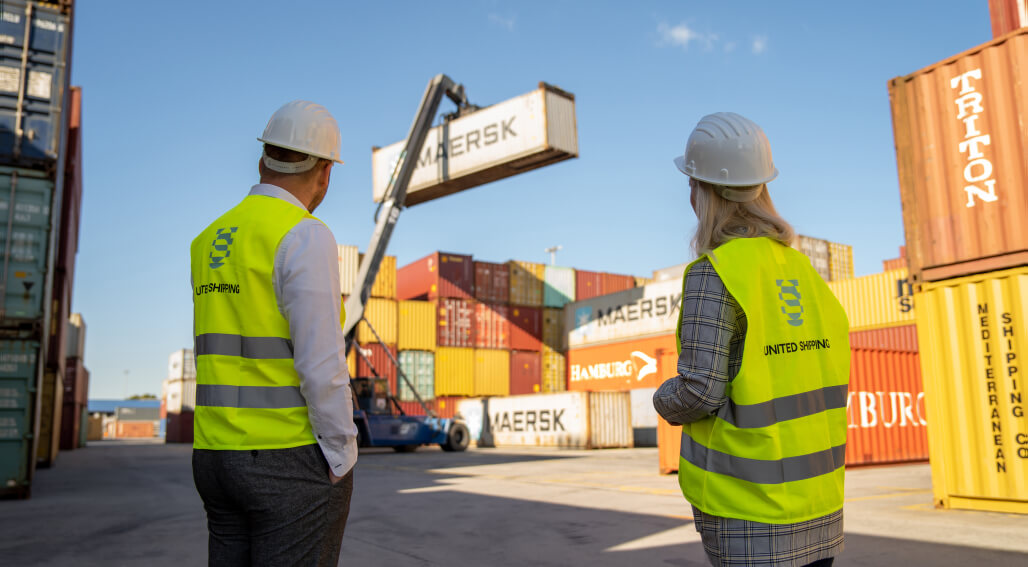 January 2020 already started with four of us working at the company and by the end of the year our team had 15 members, while our turnover doubled in what had been a year full of challenges. The results achieved inspired us to develop further, so we continued to solicit new talents. This did not cause any difficulties as our company's employees provided excellent references to the new team members. In addition, what has also contributed to our success is that the freedom we work in is almost unimaginable elsewhere. Working from home is totally accepted, most of our colleagues work from home, our office is only an option, not an obligation. We have a team building event each month so that we can meet personally beyond day-to-day encounters and have fun together.
Our figures were increasing at a high rate again in 2021, which quickly got us noticed in the industry, making many people wonder what was happening at our company. #USHmagic But there is no secret, it is just that everyone is free to work as they like and can, with no pressure on weekly or daily figures. Everyone carries out the tasks assigned to them, and some of them even take on more extra work to build the business together. We closed the year 2022 with 50 employees and doubled our previous year's turnover and revenues again.
In addition to our numbers, we are also very proud of the approach, trustworthiness and successes of our colleagues. That we can work with people who enjoy and appreciate freedom. Almost without exception, the feedback we receive at our client visits is that it is a pleasure to work with us because we are a fantastic team. We will keep doing everything for this to remain so.
Why are we a good team?
We search for the best solution every time

Client satisfaction is the most important for us, therefore we handle each shipment as if it is was our own. We look for the best solutions in all cases and consider each option so that the shipment can be delivered in the best condition and the fastest way possible. Our handicraft logistics approach means that we handle each shipment with specific care and we always strive to do our best for our clients.

There is no self-serving work

All our activities are pre-planned and goal-oriented, and because of our operating model it would not make sense either for us to do anything just for the sake of appearances. There are human relationships behind each transport task, clients who wish to achieve some kind of goal or dream, and we do everything we can to help them achieve those. Transport is not only about moving goods, but about reliability and communication as well. Therefore, we do not perform self-serving work, we just listen to our clients and look for the best solutions.

Only the most efficient solution is acceptable

If we want to transport efficiently, only the best solutions can be considered. This is why we thoroughly plan each of our processes, starting from pick-up to delivery, in order for the goods to arrive to the addressee as fast as possible, thereby reducing the risk of downtime charges. Only the acceptance of the most effective solutions can ensure our clients' satisfaction with our services, so that we can build long term business relationships with them.

We support new generations

We have many accomplished colleagues with decades of experience, but we also believe that we need to build on the energy, creativity and innovative ideas of the new generation of young people as well, as we can achieve the best results with their involvement. It is important for new generations to work with a company whose values and principles are in line with theirs. We would like United Shipping for young people to be not just a shipping company, but a community where they are encouraged to innovate and to grow.
What we are proud of
0

t

successful contracts

We already have 14,000 successful contracts behind us. If we added up the lengths of these goods' journeys, we could reach Mars.

0

+

years of experience

It is a basic requirement in our team for every one of us to have at least 10 years of professional experience.

0

%

satisfaction

98% of our nearly 1,000 clients have been completely satisfied and would be happy to work with us again.
United Shipping moments
Our work is about much more than just moving goods. The reliable, punctual and undamaged delivery of shipments provides business success to our clients and joy for their customers buying their products. And we immensely enjoy being able to prove ourselves in such an important role every day.
United Shipping
United Shipping
United Shipping
United Shipping
United Shipping
United Shipping
United Shipping
United Shipping
United Shipping
United Shipping
United Shipping
United Shipping